Biography
Hi, it's Lydia!
I'm a designer with an entrepreneurial spirit. I value my power as a creator to actively seek out change, rather than adapting to it. For me design is liberating; it gives me the freedom of swapping hats – between researcher, art director, and strategist – whilst providing an opportunity to explore plenty of other disciplines and industries, creative or not. My methodology heavily relies on research in order to always remain authentic to content.
This year I've been intrigued by the emergence of new technologies and experimented with the fusion of diverse contexts appropriate to my audiences.
Portfolio
Greeklish: Language Immersion
A self-initiated project based on an educational technique, where two languages are used for instruction. The aim is to celebrate Greeklish, the Greek language written in the Latin alphabet, mostly on the Internet, as a means for contemporary communication.
The editorial piece introduces the reader to the languages and allows for visual and verbal comparison. Some words seem more complicated than others due to multiple representations of Greek characters in Latin. These variations are signified through the use of paper. By scanning the inside covers, the viewer engages with the languages digitally, through an interactive translation system. Generated using creative coding, this tool responds to the position of the finger on the screen with a slider and reveals the corresponding Greeklish word.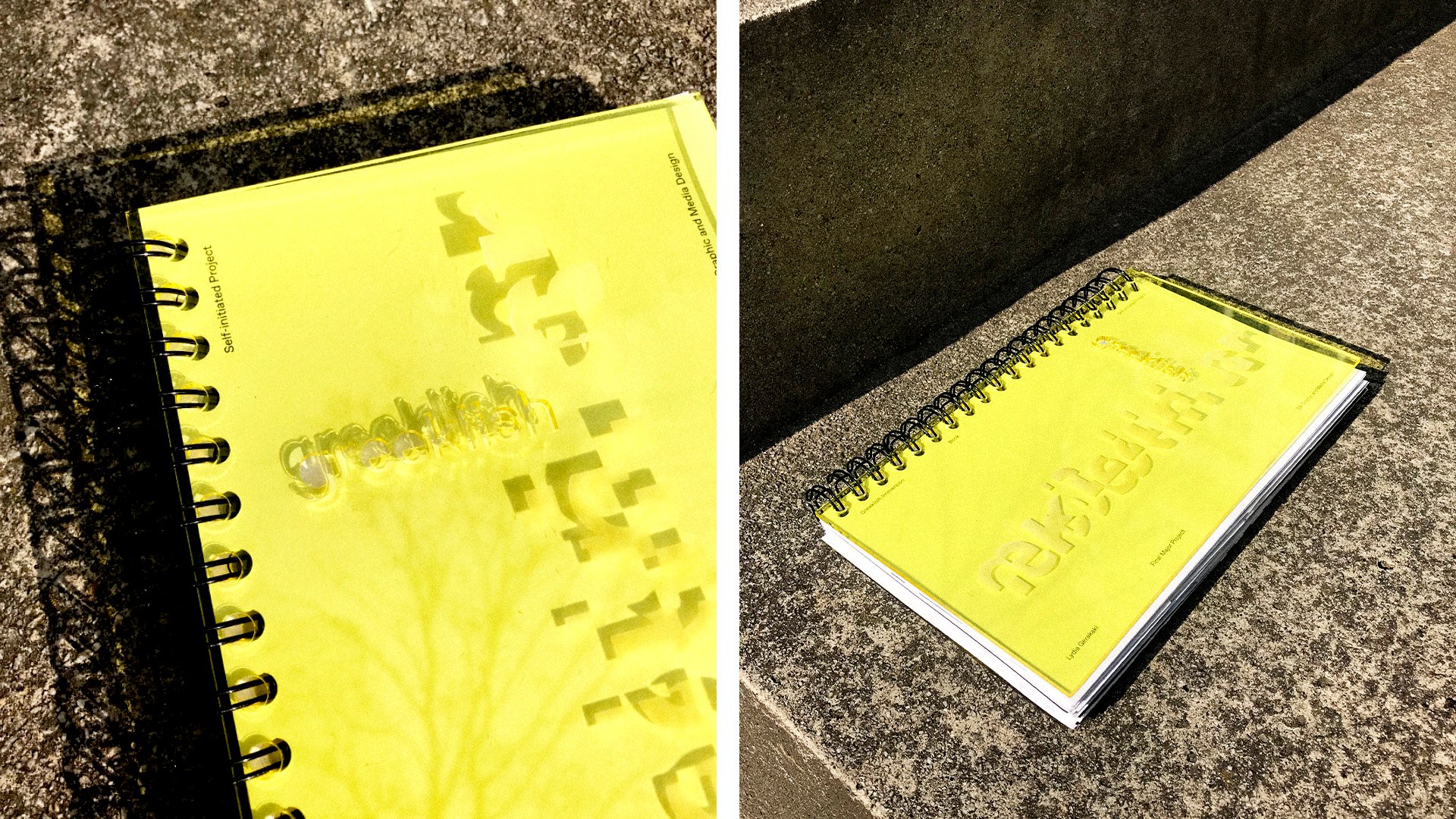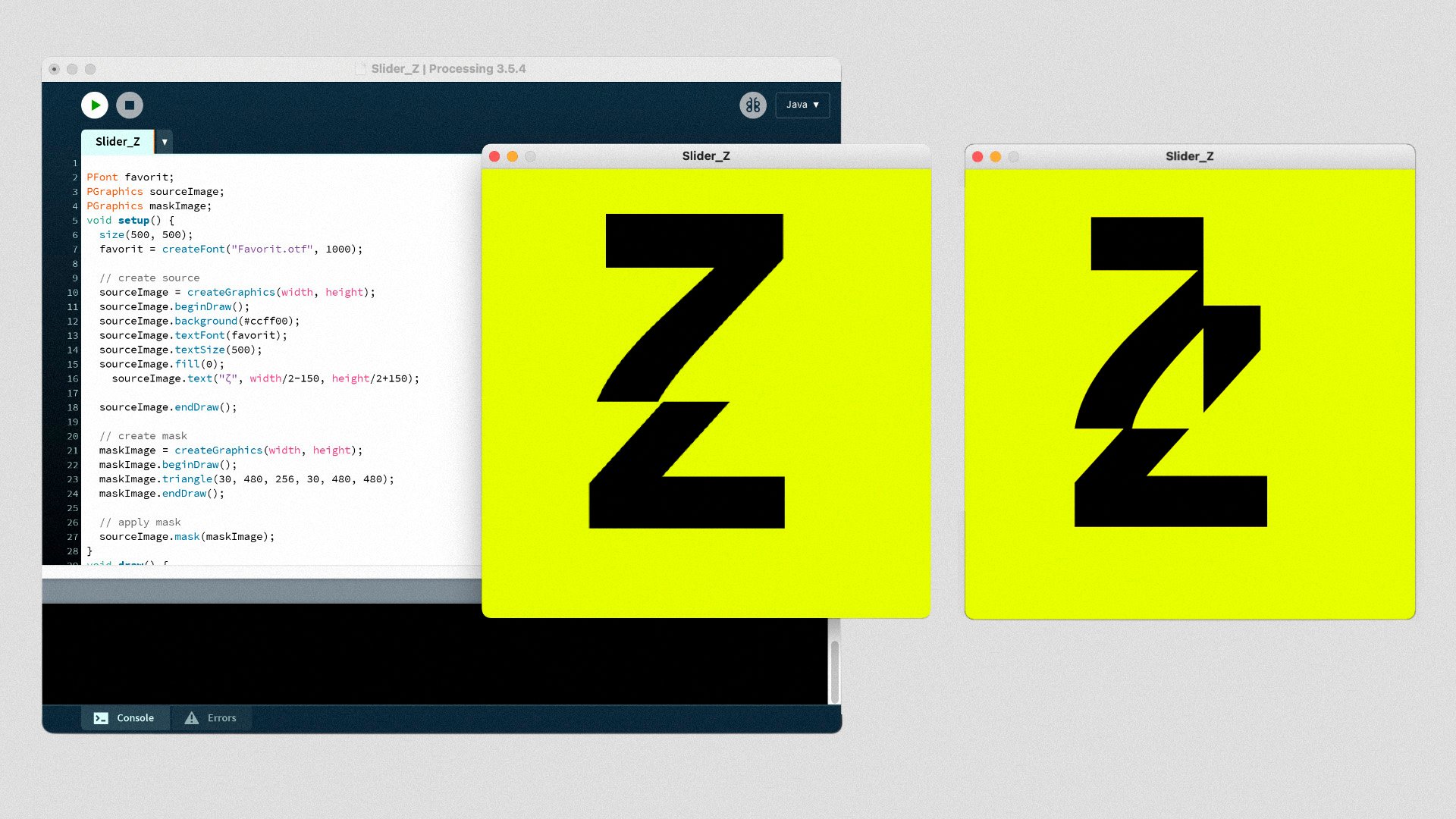 Ev travel
An Athens-based customised travel service for solo female travellers.
This project was an opportunity to push a pre-existing passion project to the next level, as a public, functional and sustainable service. The process encouraged me to dig into the business side of design. I tested the validity of my idea, the clarity of positioning and tone of voice in relation to the consumers, and the ethos of the brand, using marketing techniques and management structures. Finally, I synthesised the operational and visual materials needed to present the venture for funding.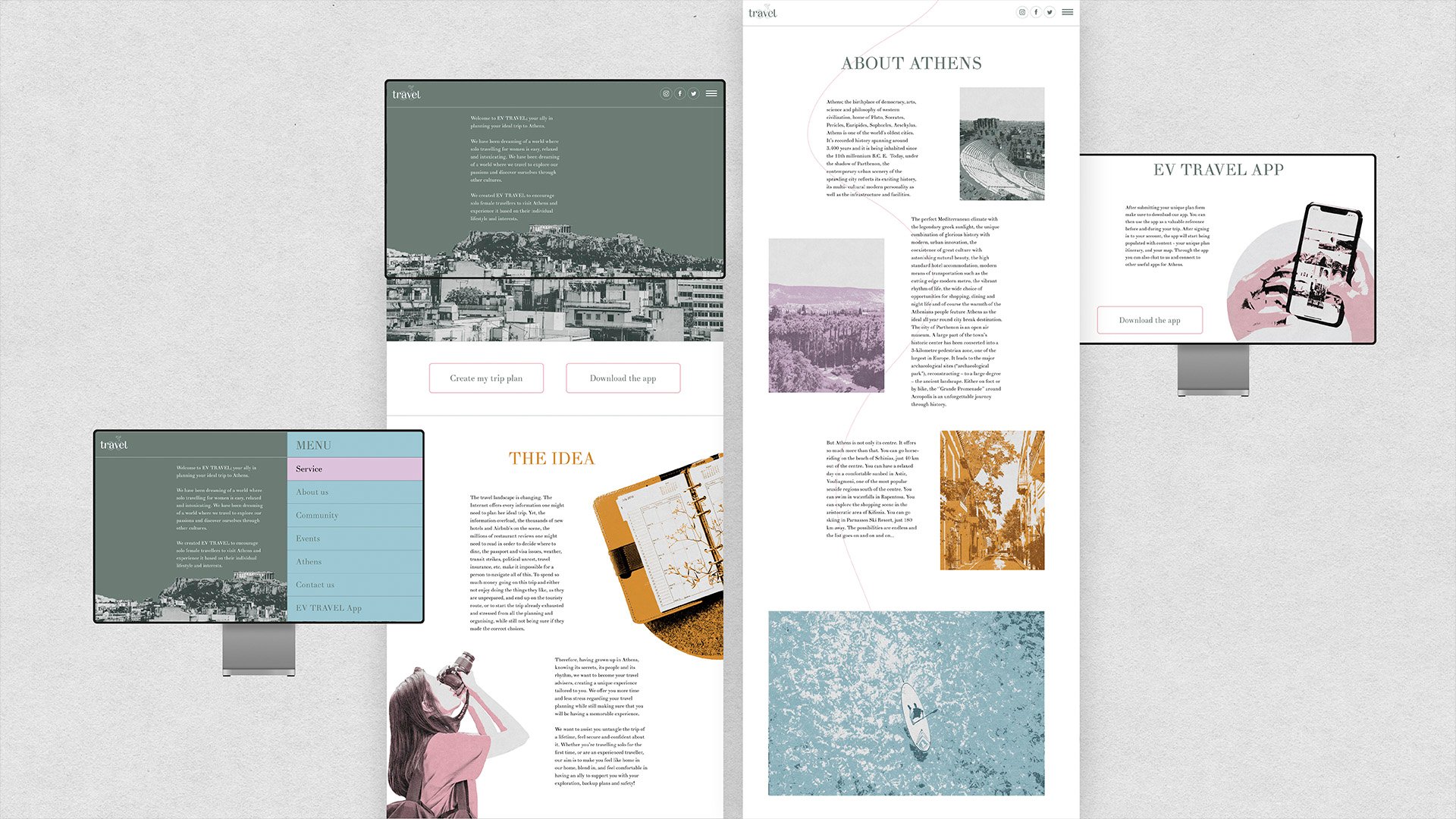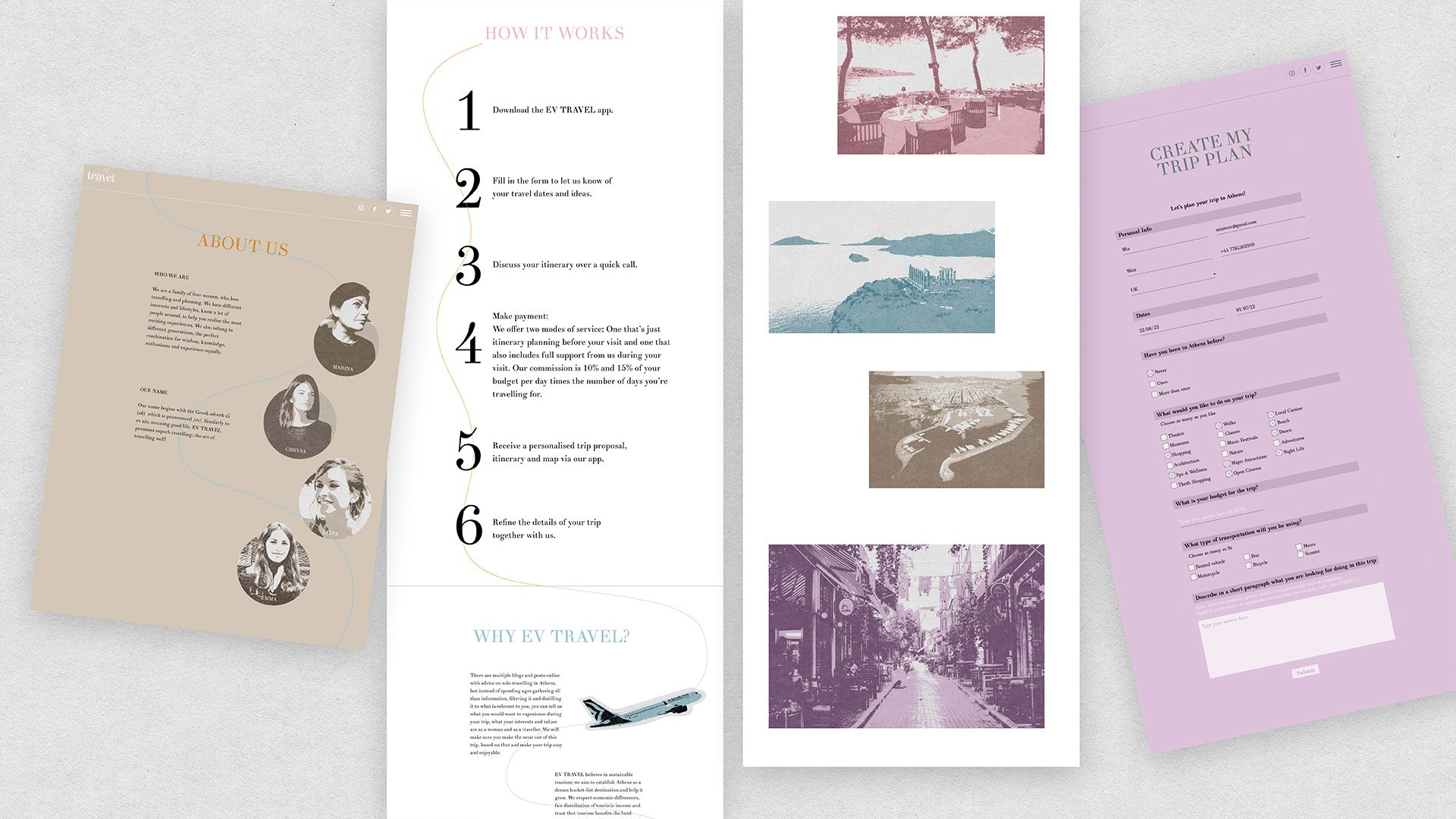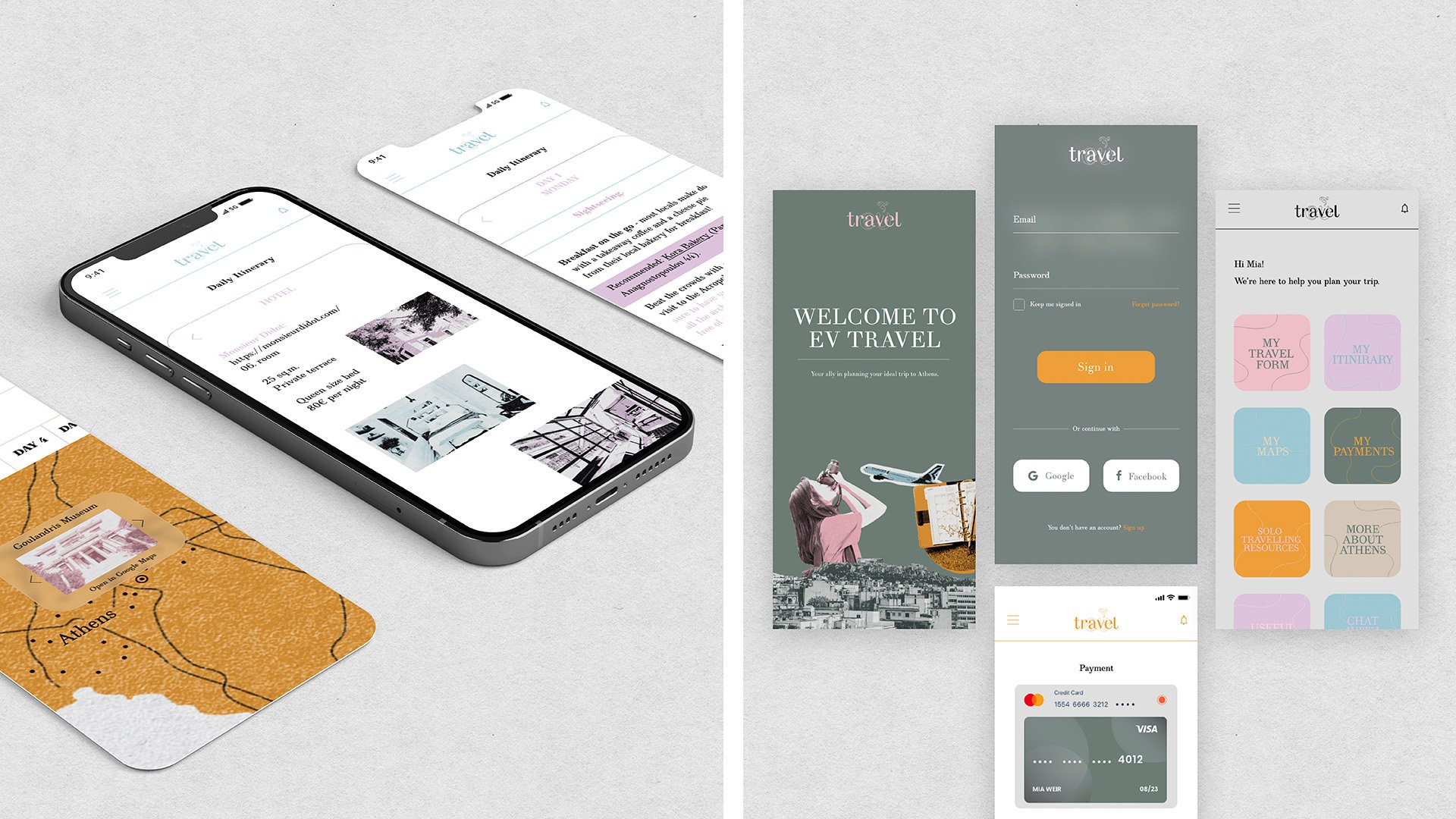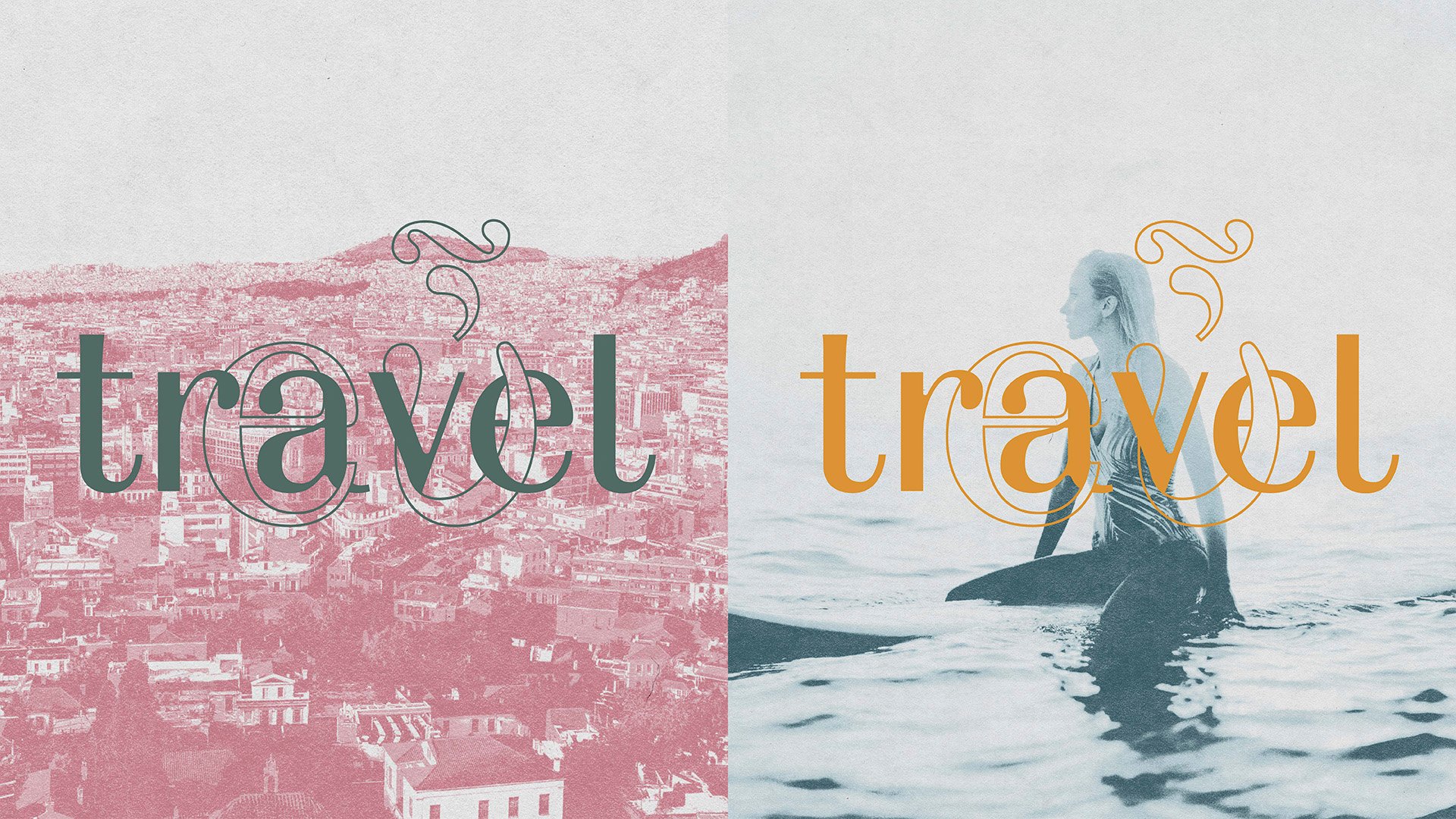 When even COVID has had enough of you
This is a self-initiated project fueled by the subject matter of my dissertation. Founded on the discourse around the effects of Donald Trump on humour, the aim of this project is to explore graphic satire and push its boundaries, with the aid of new technology.
As a visual response to Trump's handling of the Covid-19 pandemic and inspired by false immunity claims he made via Twitter, the outcome employs irony to depict Trump as a repulsion force that doesn't allow the virus to approach him. The 3D environment is intended as a dynamic immersive experience and encourages users to interact with the elements by trying to move them closer to Trump's figure and becoming part of the humourous endeavour themselves.
This project has been an opportunity to experiment, speculate and expand my skillset.