Biography
Born in Poland, currently based in London, founder of Always Tired Press. My design practice revolves around art activism, design for change, self-publishing, illustration and tattooing. I am not necessarily defined by it, as my work is often experimental – I like to try new techniques, from printmaking and drawing to digital painting and typography. I draw inspiration from punk culture, politics and the world around me. I like to make things that matter in a political and social context.
This year I've built on my interest of art activism and used this time to try new processes and techniques. I would like to explore my activist side further, as well as develop my interest in print and self-publishing.
Portfolio
I am human. I am LGBT+.
This concept for a social awareness campaign is focusing on the situation of the LGBT+ community in Poland. The posters are a critical response to the insulting language that the government and the media are using towards the community. The QR codes take you to the website, where you can read more about certain quotes, see Polish LGBT+ youth statements and access printable files to make your own posters.
The campaign would first only use the portraits in order to engage the audience, then after a week the quotes would be pasted beside the illustrations in order to change the context and keep the engagement.
Typeface used: Resistance by Velvetyne Type Foundry.
Glued poster texture by Urban Poster Mockup.
Poster mockup designed by antonioli/freepik
The Tattooed People Zine
This zine explores the way people judge others by their tattoos. It includes statements from people who participated in my survey and answered the question "what is the most memorable thing someone has said about your tattoos?". I drew a few tattoo designs, based on some of the answers and played with digital collage.
I used a tattoo stencil and experimented with printing it on paper several times, using water, which distorted the image, just like the tattoos on our skin often distort the society's view of us. I used my tattoo machine to tattoo the designs onto silicone "fake skin".
Zine mockup by Nick Aesty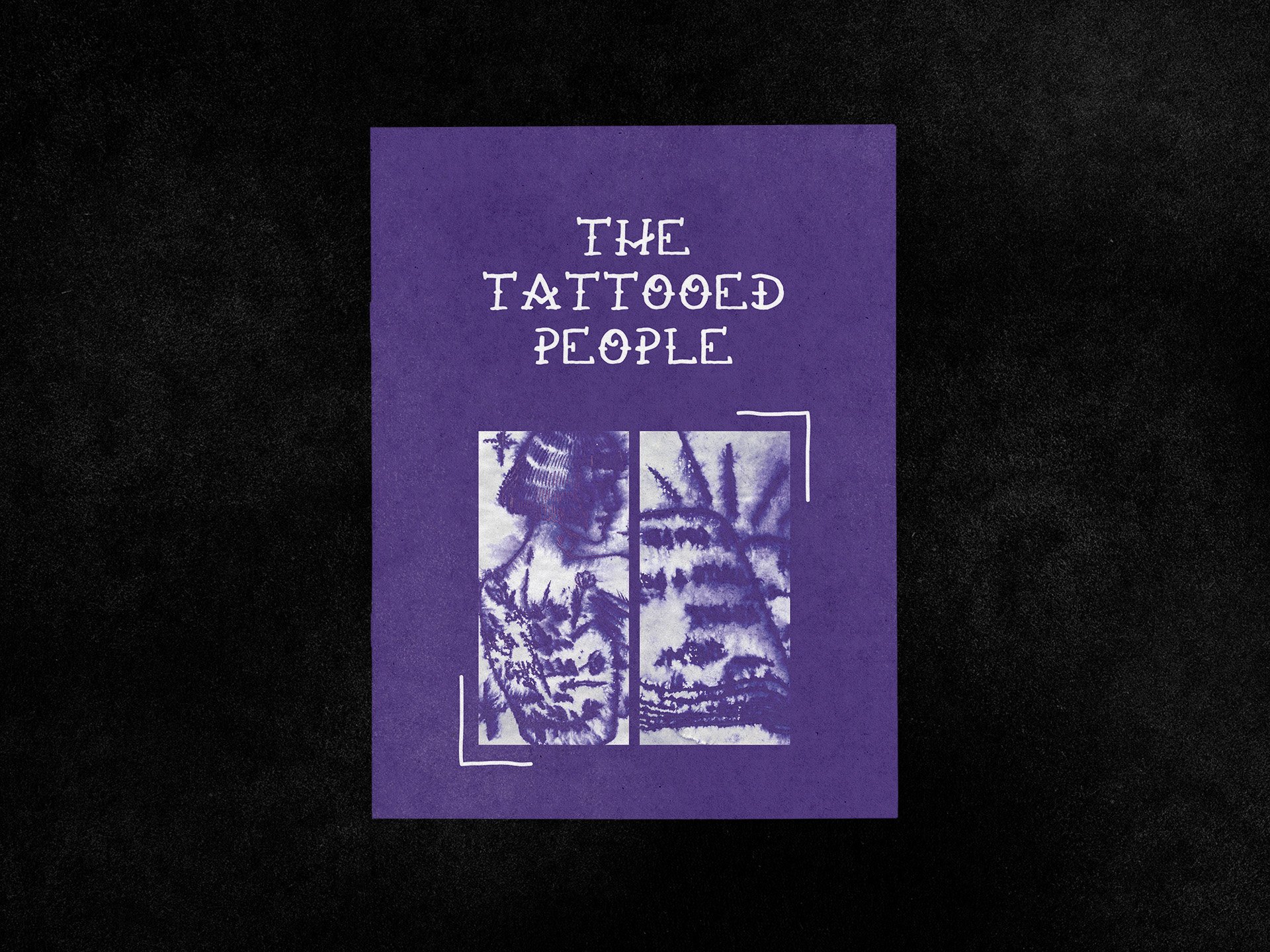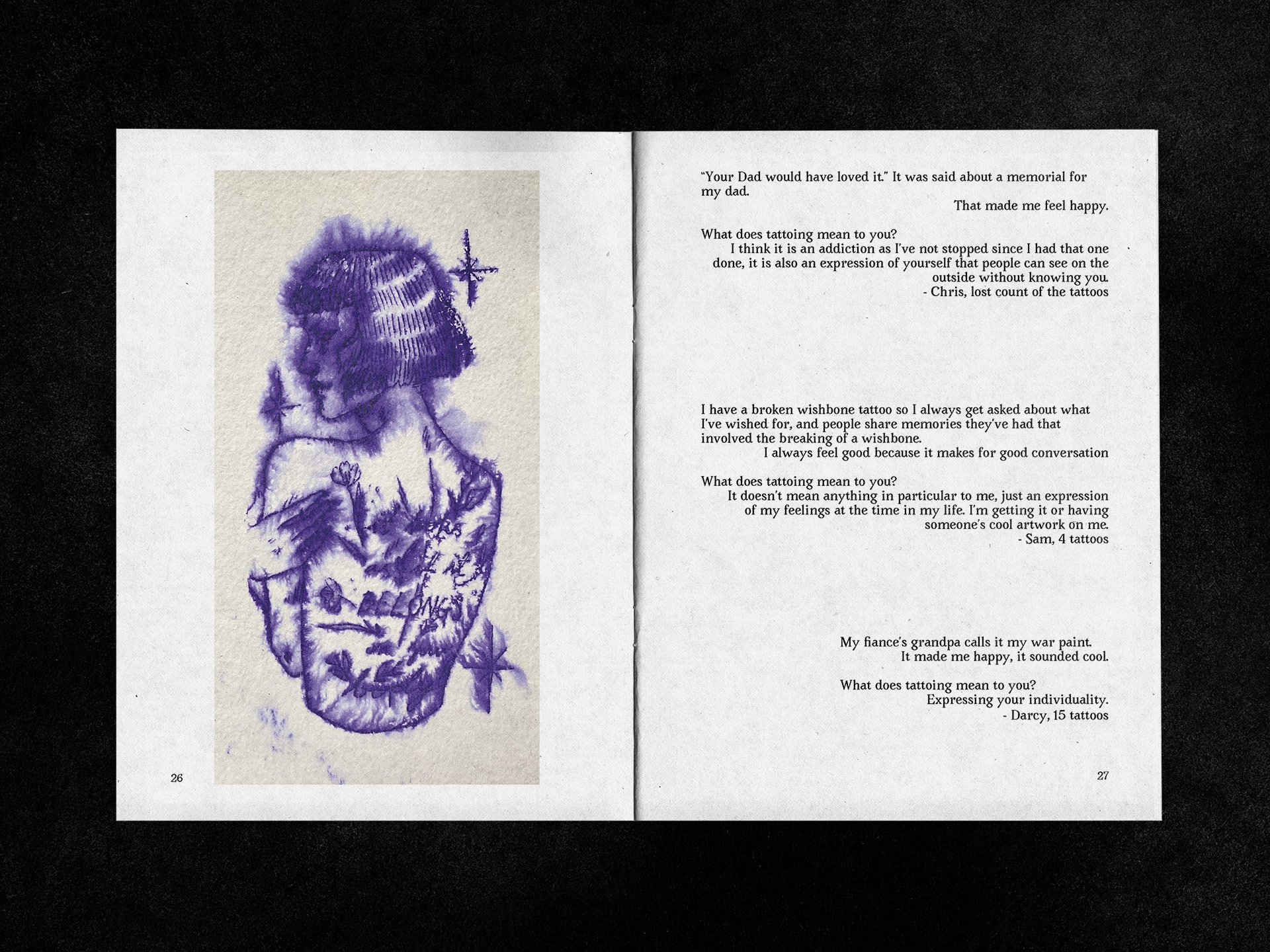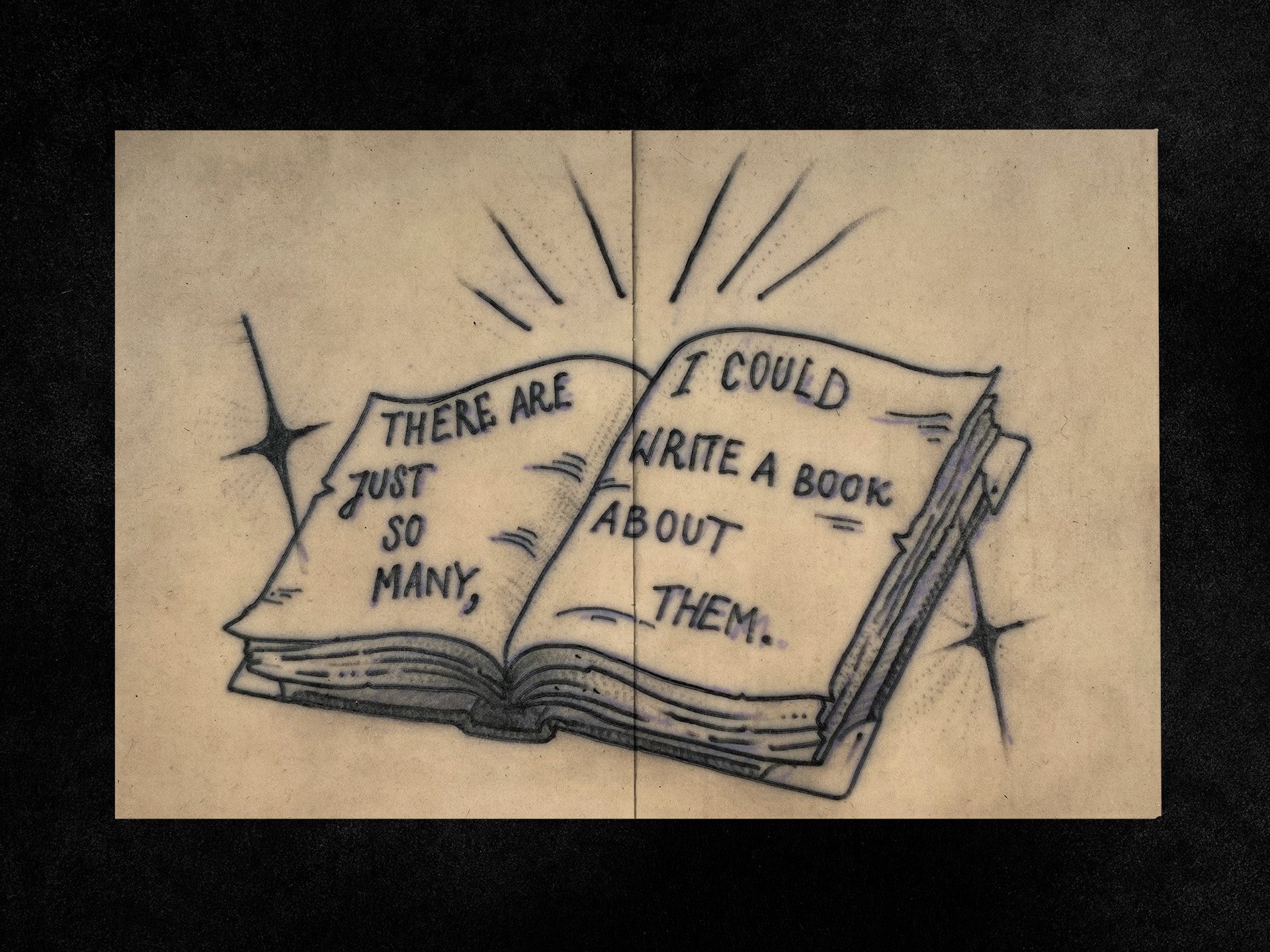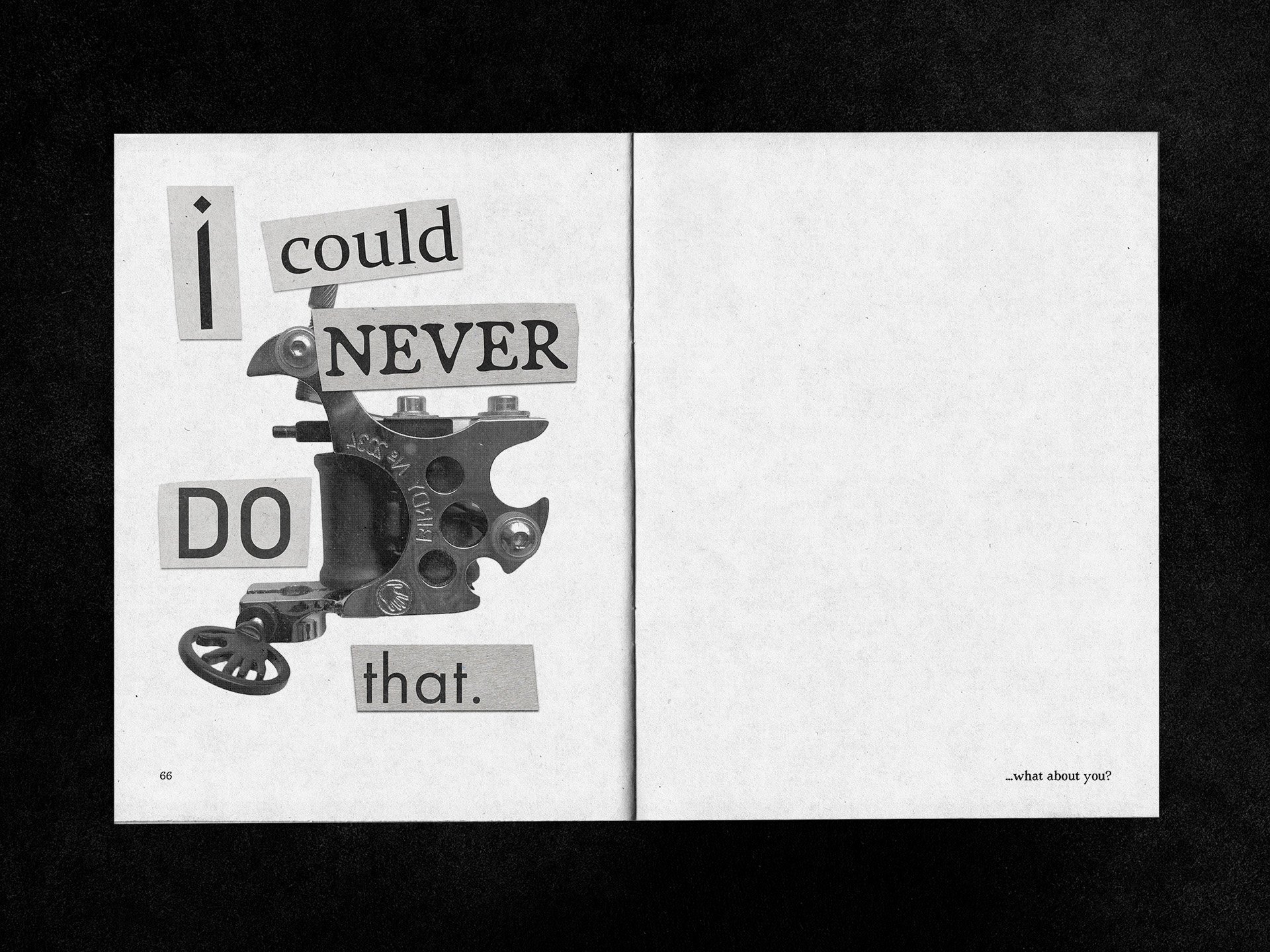 Remembering you
This project is forging my own emotions and memories of my grandma into colours and patterns. My grandmother passed away in October 2020 and I decided to focus on the relationship of colour and emotions and letting the process guide the outcome. This was my first conscious attempt on analog generative design – I decided not to use code and computers, but instead focus on the tactile experience of paint and paper.
The Rorschach patterns that I created are a metaphor for memories – everybody will remember a person or an event differently, sometimes even blurry. I juxtaposed the written memory with a colour that reminded me of that particular memory.
This is a story of a person that I loved and lost, and I will always remember.