Biography
✧ Hi, I am Patricia [ nunez ] , a transdisciplinary designer from Spain. I am deeply interested in exploring and collaborating across different media, mainly between visual, sonic, digital and print.
During my DPS year I had the opportunity to work with Deutsche & Japaner, a studio based in Mannheim focusing on identity and branding, which expanded my knowledge and redefined my style.
After graduating I am looking forward to continue building a network for creative freedom and iterative experimentation within the creative industry. ✧
Portfolio
GSCORE
GSCORE is an ongoing sonic and graphic practice.
Originally inspired by graphic scores, it explores the correlation between sound and design, where both feed one another. The tool uses visual language as a communicator of sound and the sound is produced from this language.
It is interactive. The collaborator / practitioner is able to choose from a set of glyphs to create graphic scores that are later analysed in sound. This tool is also collaborative, made to engage with other artists' practices and media such as performance, visuals, installations, music production and more yet to be explored.
The project aims to grow overtime and will undergo constant change in its structure and form parallel to the development of my practice and the input from other artists.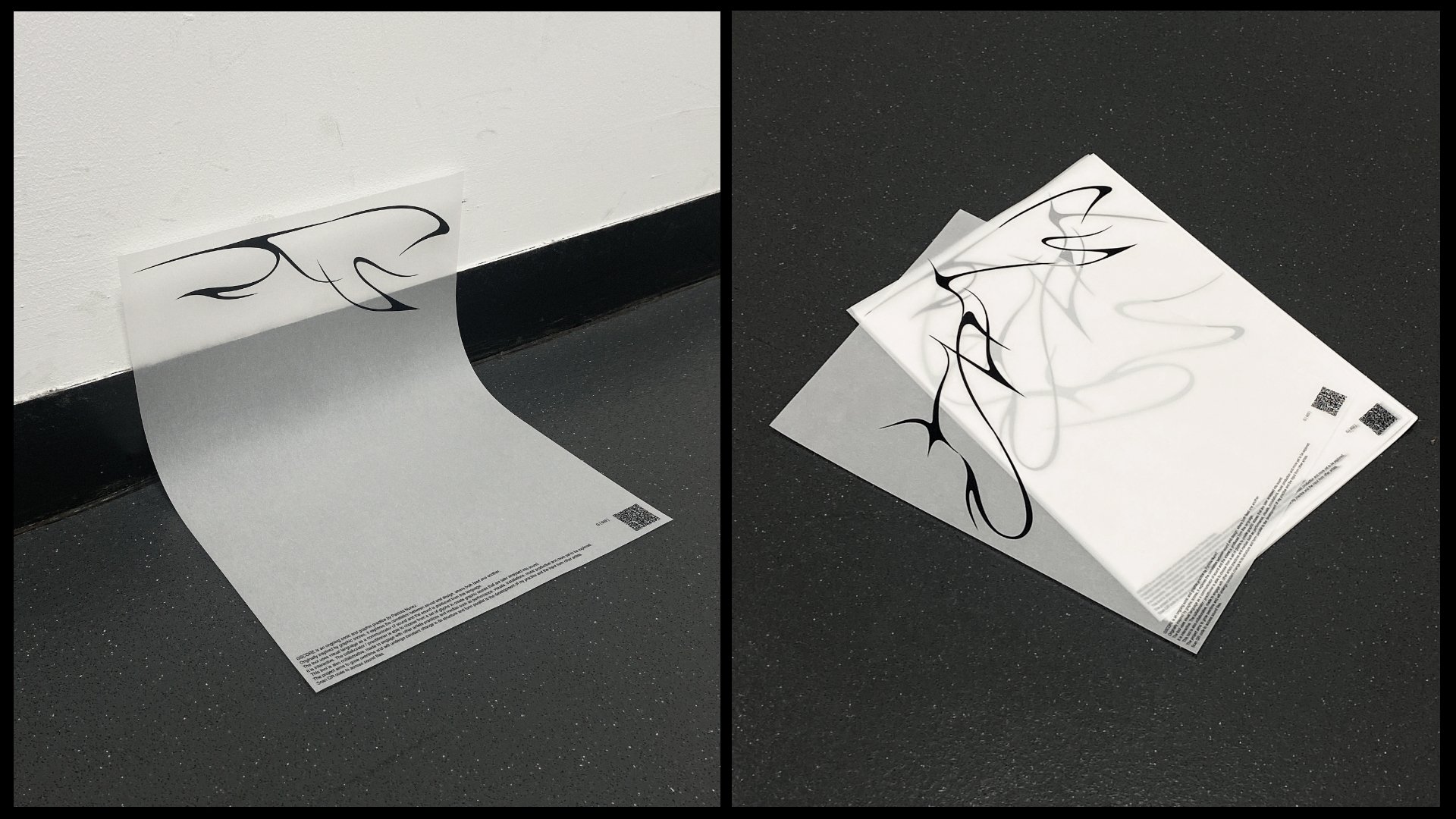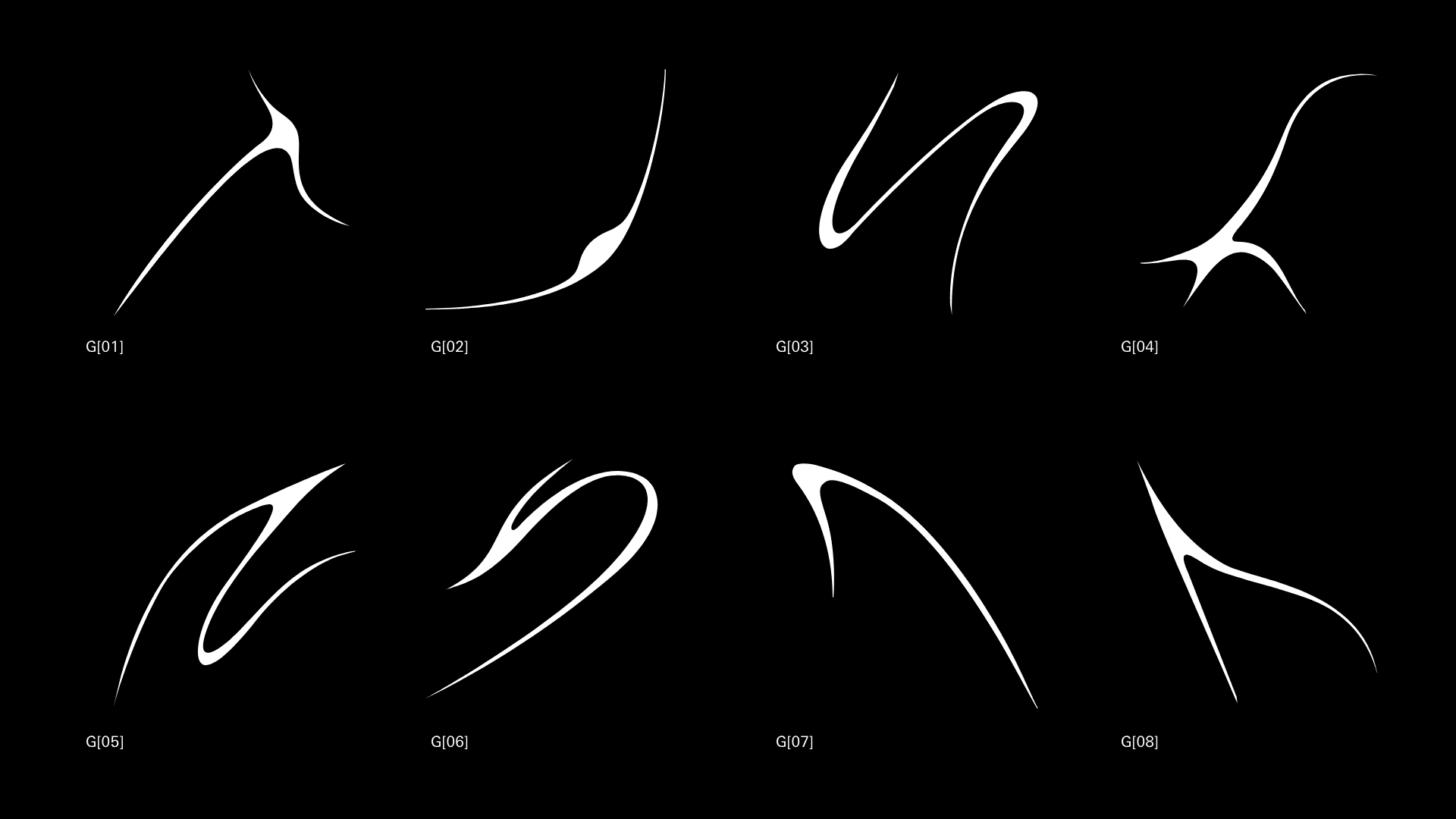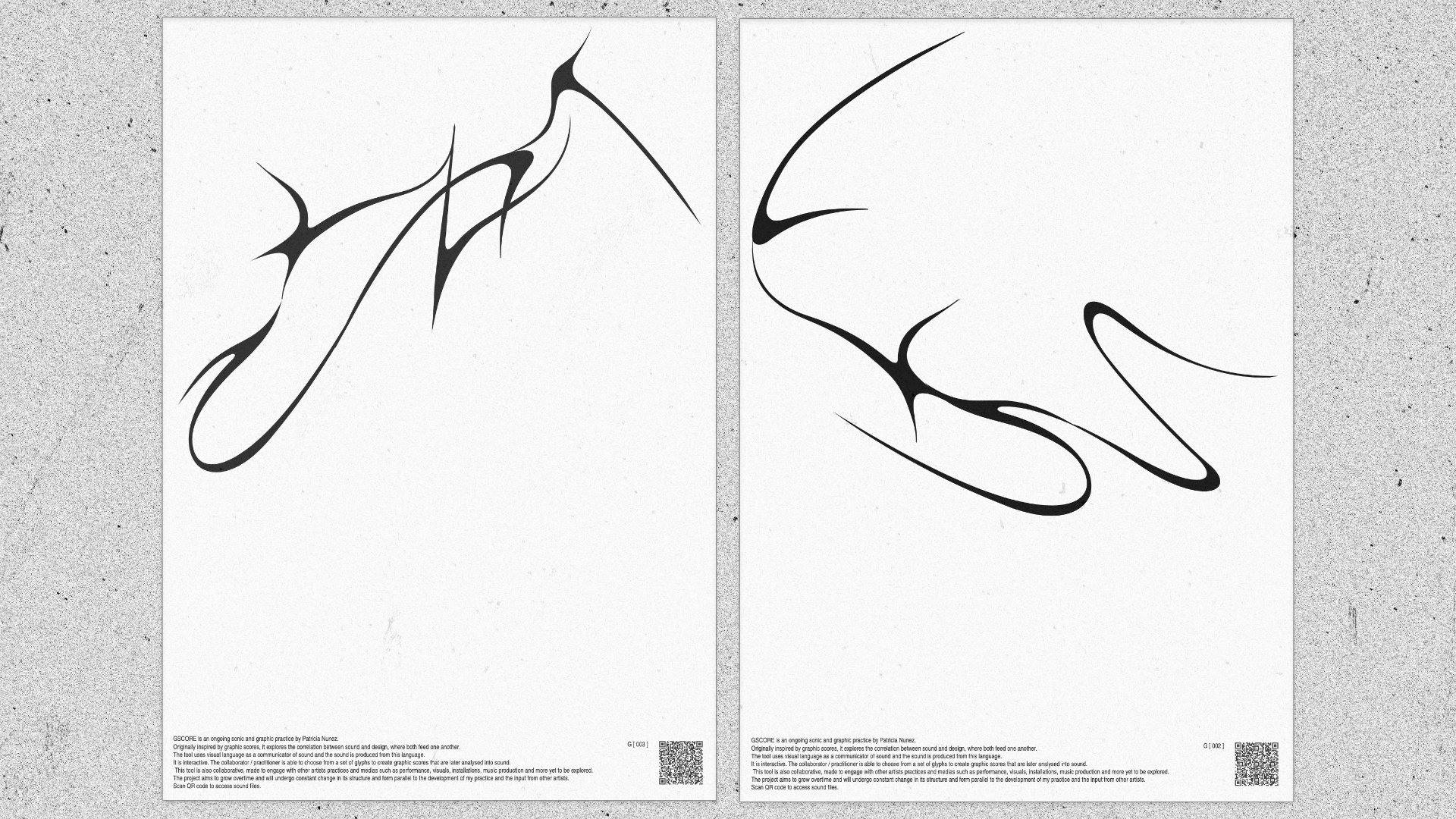 ꧁ARCADIA MICROFESTIVAL꧂
This project is made in collaboration with Joanna Domagalska. ARCADIA is a multidisciplinary micro sonic and design festival consisting of workshops, talks and performances showcasing artists from underrepresented backgrounds exploring a range of different media. The festival offers an opportunity for creative people to expand their practice, connect and participate.
The festival branding draws inspiration from classical elements that have been reshaped to fit the values of the festival. It includes elements such as type design (Joanna), AI imagery and sound design (Patricia).
Although it started only as a concept, Arcadia Microfestival is soon to be held in real life in one of the local South London venues — date to be confirmed