Portfolio
Amusement park on the square
The project was based on my interest in risograph, and through researching different studios and designers, I found the pathway to community culture that I wanted to develop. I then used my own childhood recreational activities – a small amusement park in the square – as a starting point to reflect on the scarcity of children's amenities due to uneven development in third and fourth tier cities, and to explore social phenomena such as the serious psychological problems of left-behind children. Finally, I wanted to reflect on the importance of children's amenities in community planning and the important role of recreational activities in the psychological and companionship problems of left-behind children through a campaign approach. The amusement park in the square is just a microcosm of the whole of children's environmental industry, reflecting this depressed and even neglected phenomenon in third and fourth tier cities across China.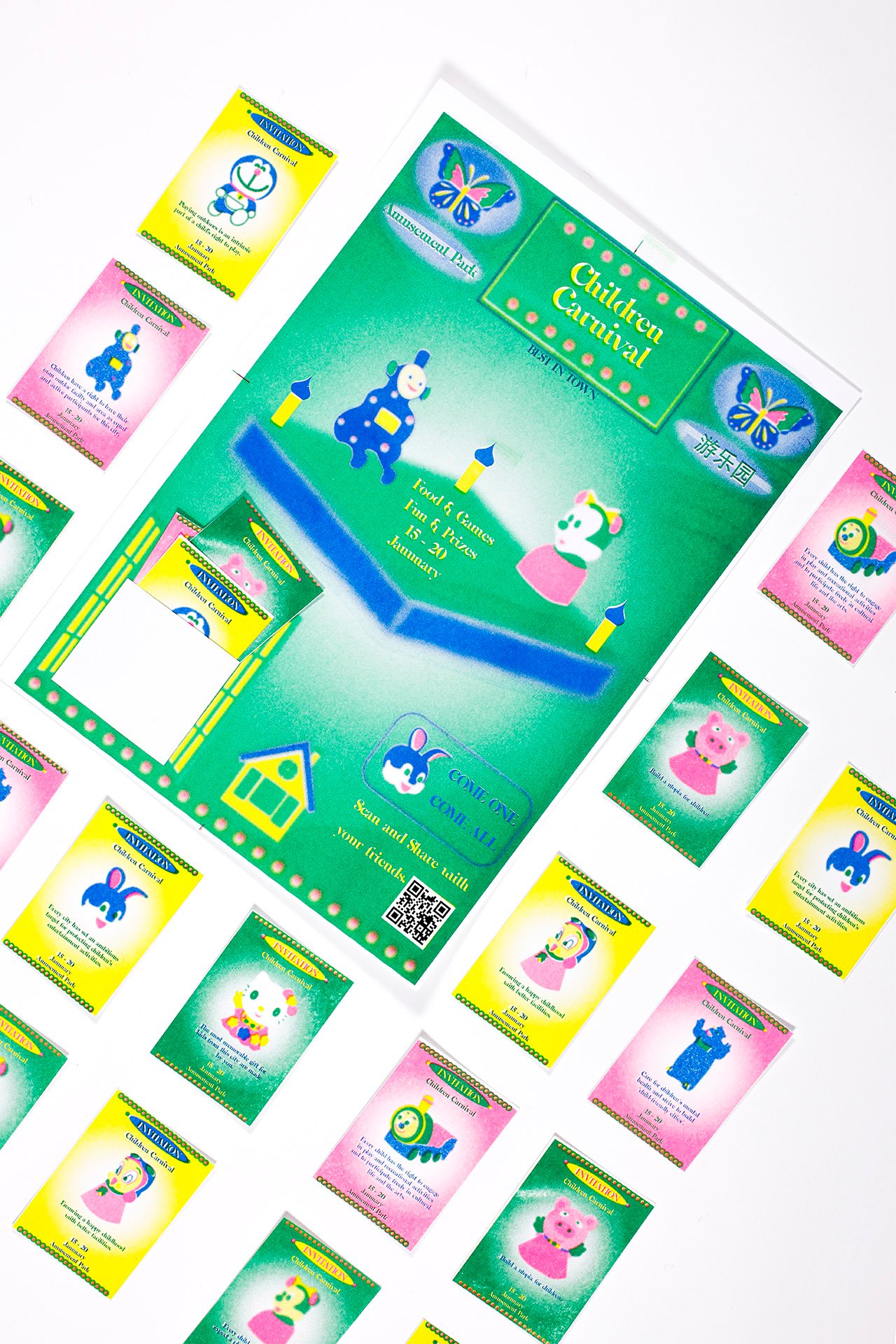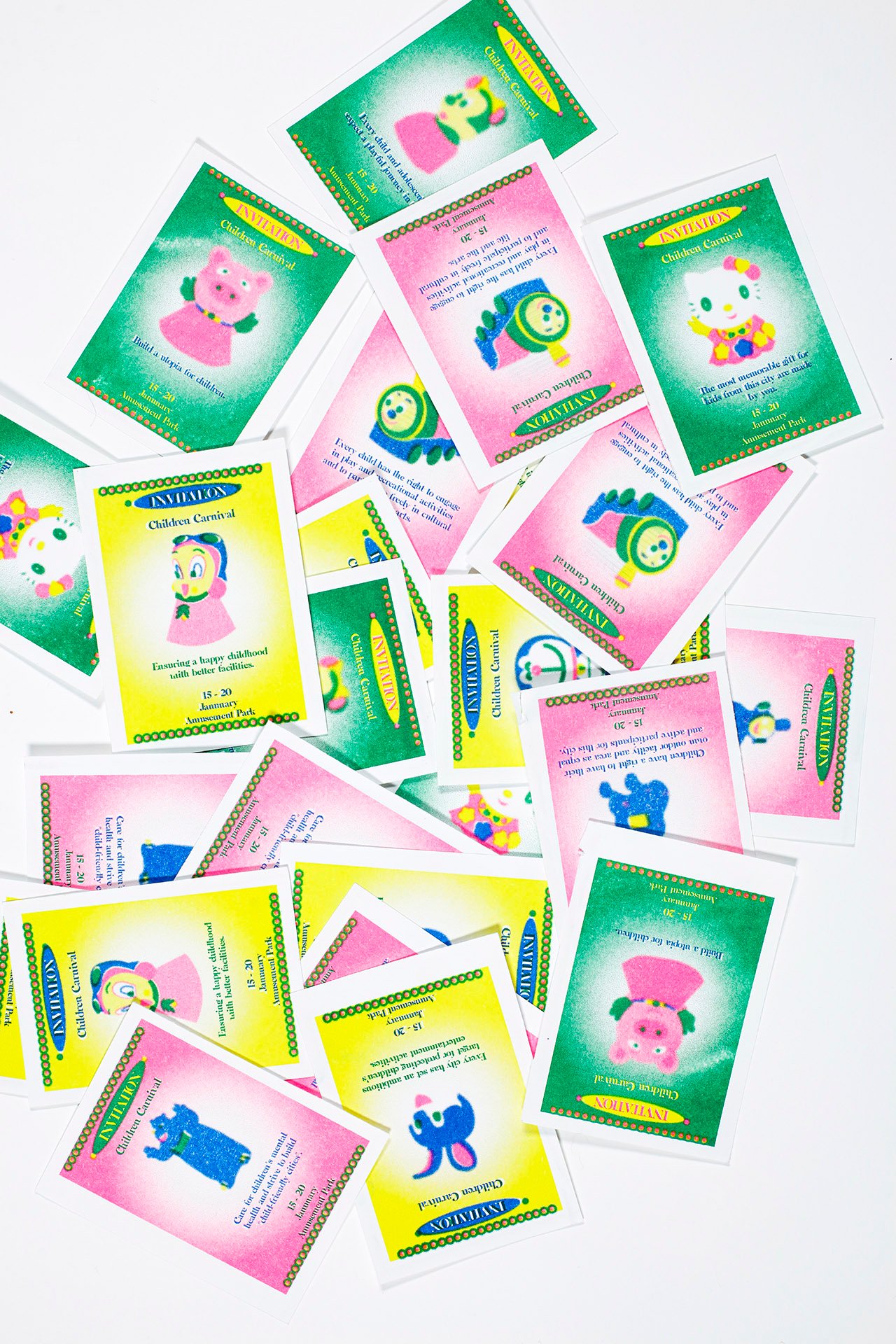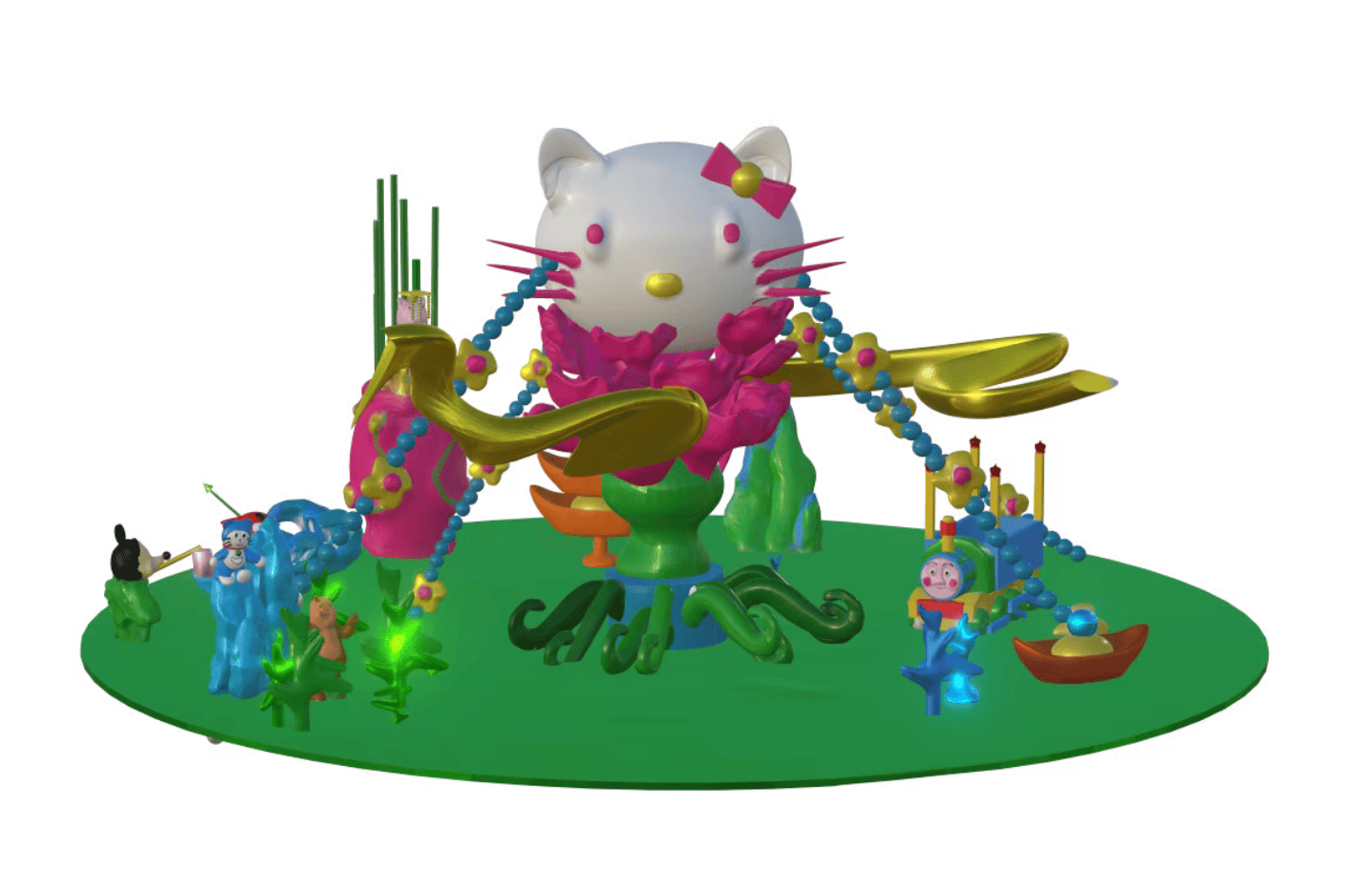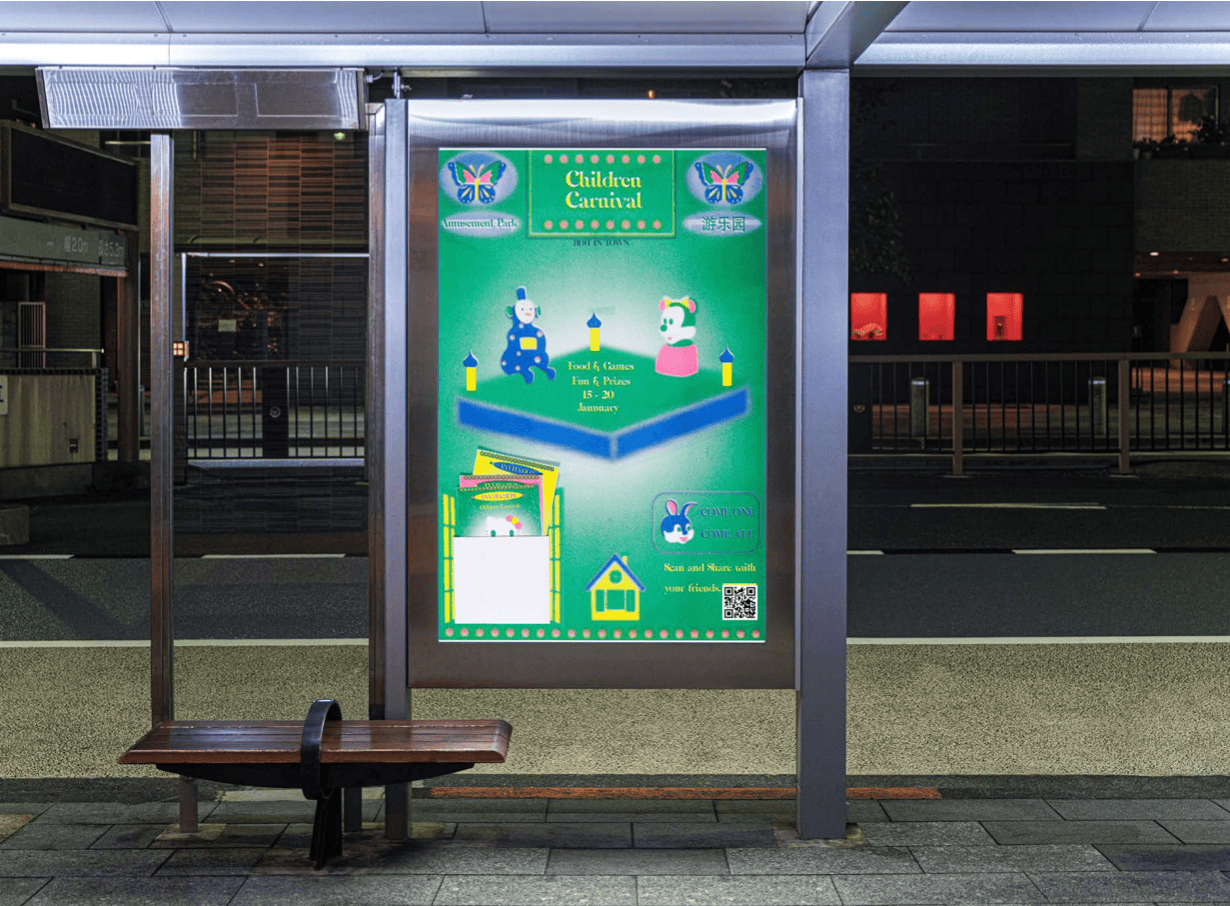 RUN! NEW ECO!
The project focuses on contemporary China's green financial products, and analyses the operation mechanism of the product, and dialectically looks at the relationship between environmental protection, capital development, and user behaviour records. The platform uses competitive games to allow users to achieve personal charity goals through low carbon behaviours such as walking and taking public transportation. At the same time, the Alipay software detects and collects users' social behaviours through spontaneous sharing, which also makes me question, 'Is there an operation of non-material labour?'
Therefore, I used interactive technology to design endless environmentally friendly running games and attract viewers to participate. This examines how new technologies and capitalism quantify our bodies, as well as the aesthetic fetishism and player exploitation that extends to the virtual media environment.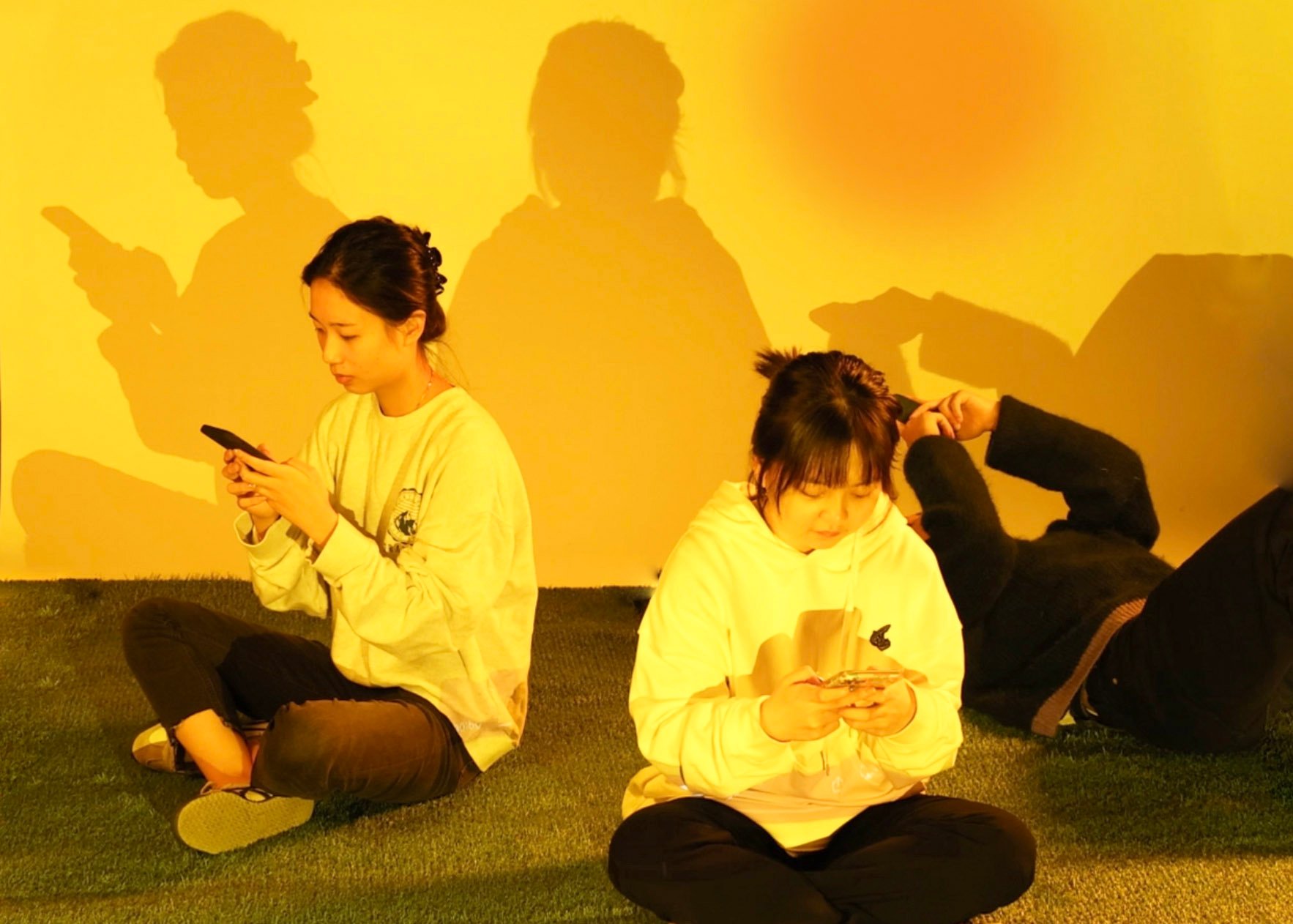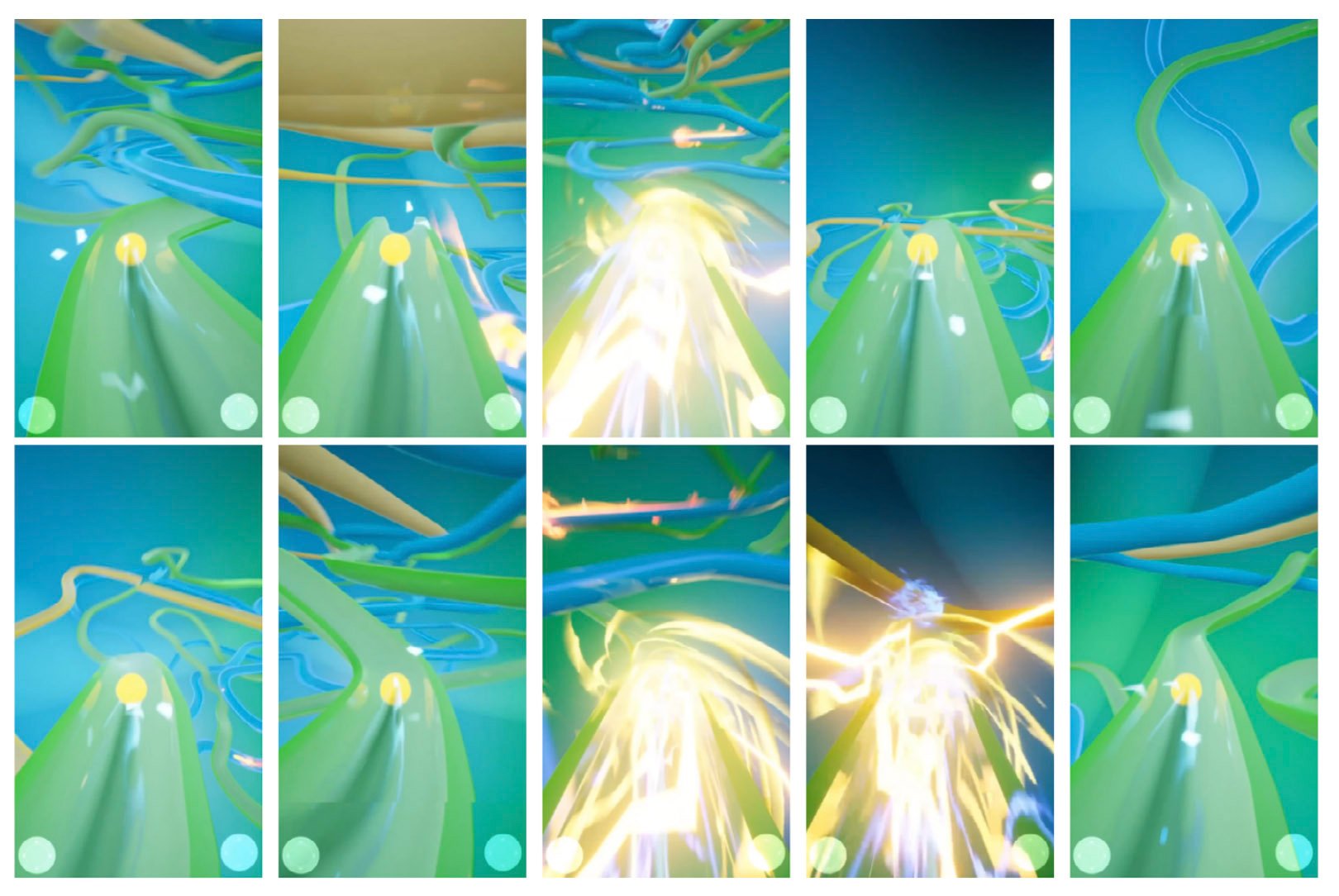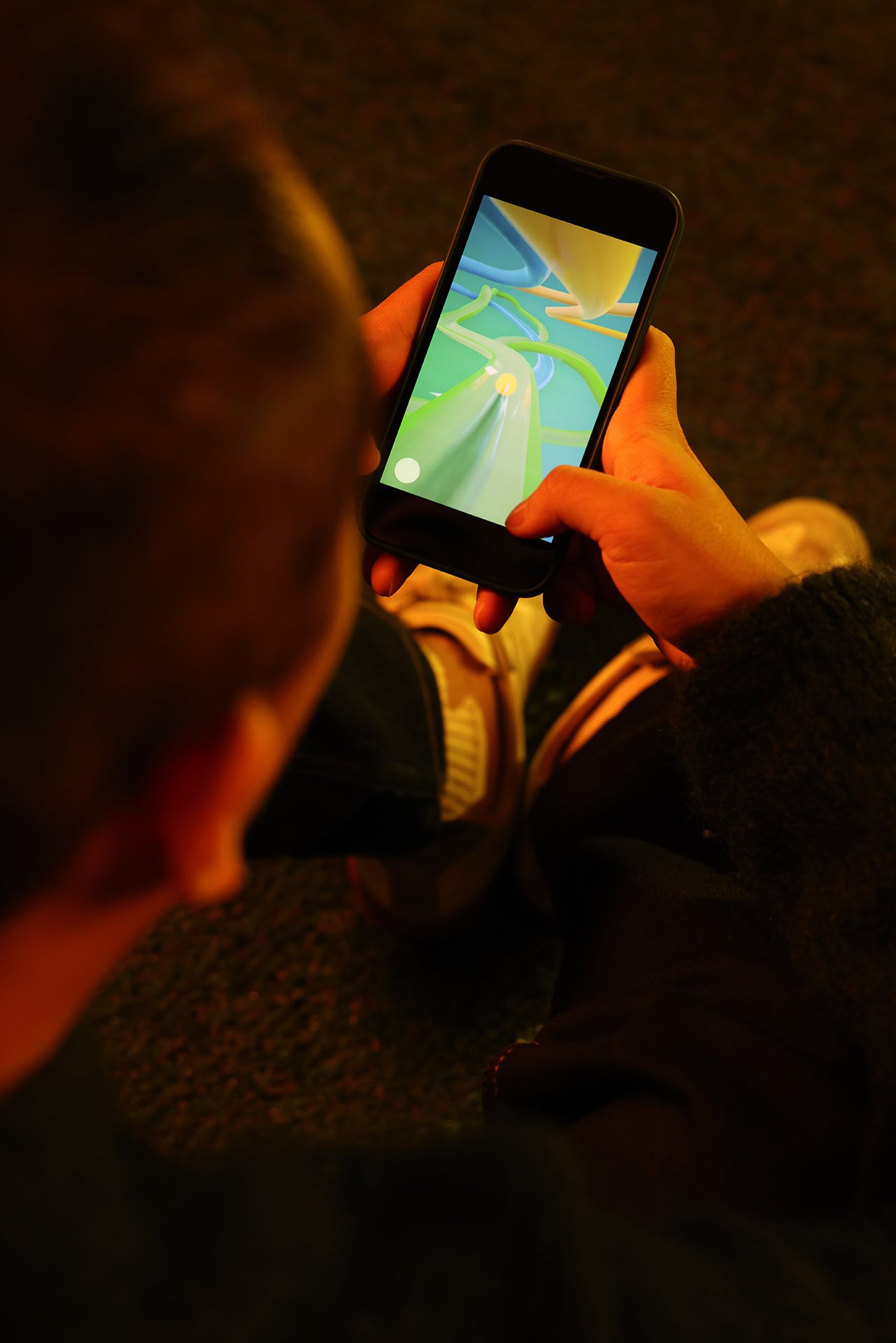 Individual and group
I want to reflect on the relationship between individuals and groups through 3D visual effects. The gradual aggregation of individuals into a whole. This reflects that individuals and groups are inseparable interdependent and interrelated. Every individual exists as an individual and as a member of a group. Through this project, I want to make people reflect on the fragility and closeness of human relationships. A group is composed of individuals – without individuals, there is no group. The individual cannot exist without the group, it must be restricted by the group. I decided to make a series of small square sculptures in resin, pewter and wax, visually inspired by the process of oil entering water, from the individual to the eventual coalescence into a whole. The resin plays the part of the water and the pewter and wax will play the part of the oil. At the same time I created small illustrated cards corresponding to each of the small sculptures, drawing the process of people moving from the individual to the group, each card corresponding to a sculpture.